Update on the small form factor build.
There is good and bad news with this post. Bad news first: this build was actually completed about a year and a half ago, now. So the build wont be cutting edge as of today's tech.
However, the good news: this build was tested hard over the past year. Including playing multiple hundred hours of FFXIV at max settings, The Witcher 3: Blood and Wine expansion in its entirety on max settings, etc.
I ended up diverging from my previous post.
Here is the build I ended up with:
Here is the finished product, nicely tucked in my entertainment center under my primary TV. The PS4 goes unused nowadays!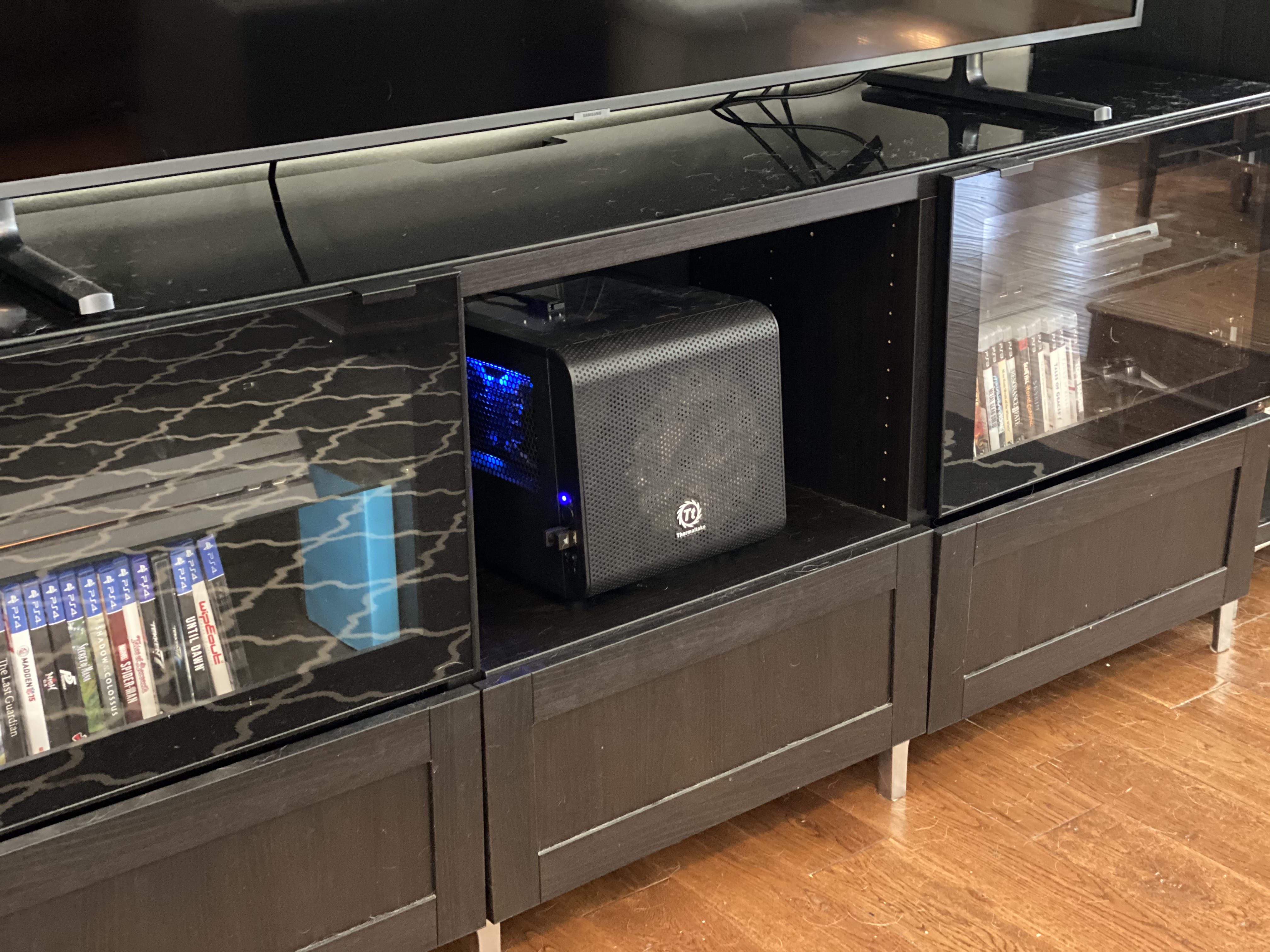 I also recommend some of the following accessories for comfortable couch gaming.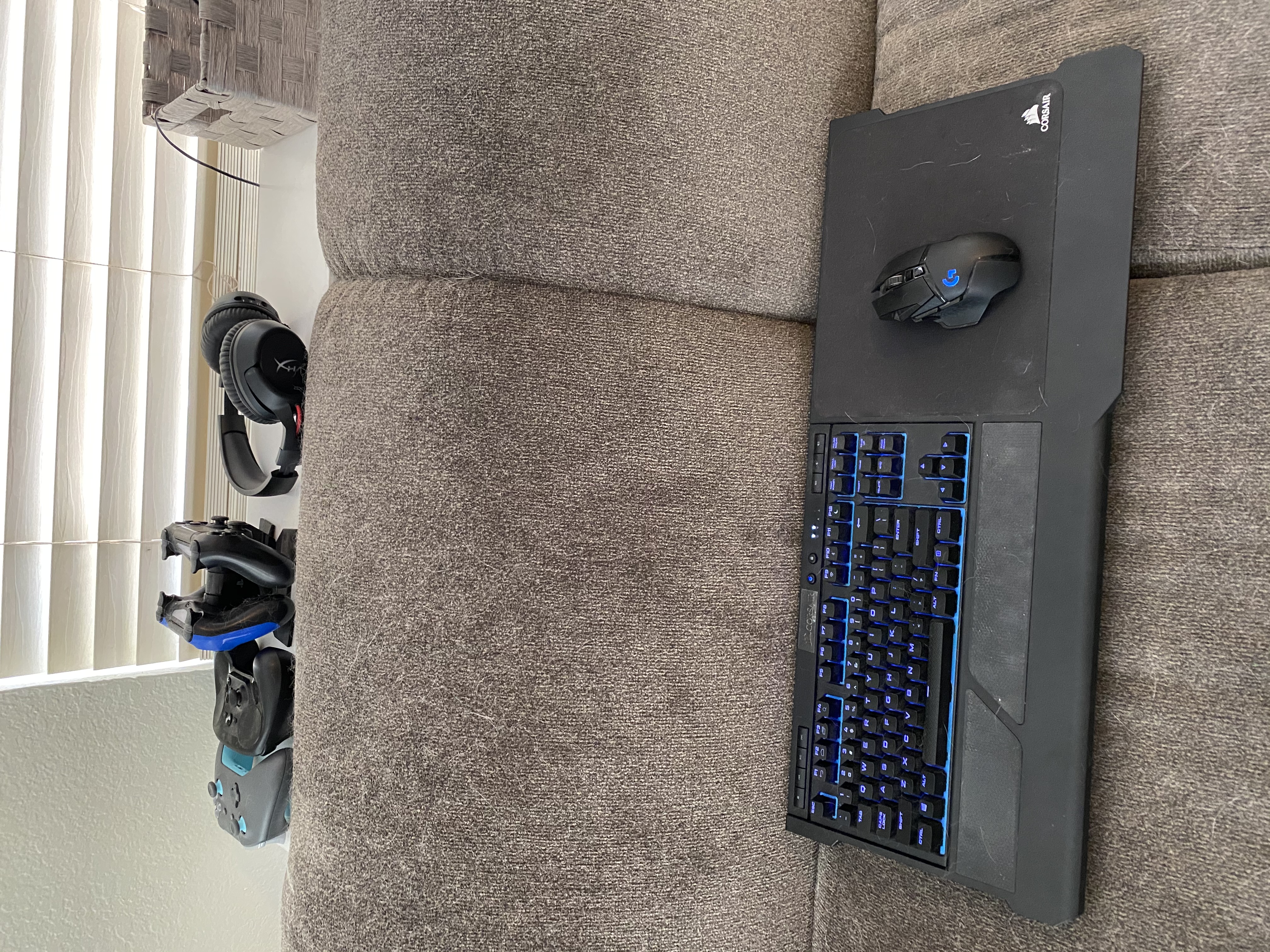 The Corsair Lapboard got 100+ hours of use recently on a playthrough of Pillars of Eternity, so I can strongly recommend that as well.
The accessories are (from left-to-right, top-to-bottom):
Note: Amazon referral links are used in product links.